Ursinia (African Daisy)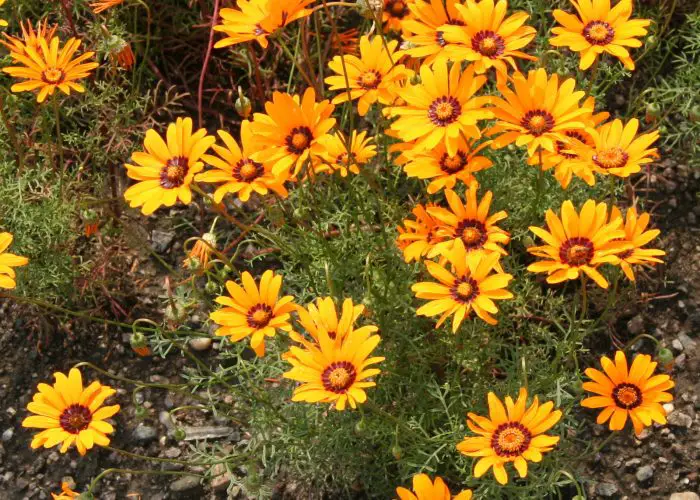 Ursinia is a genus of about 40 species of annuals, herbaceous perennials and subshrubs in the family Asteraceae, native to South Africa.
Ursinia is popular for its daisy-like, showy flowers that bloom all season long. These flowers attract bees, as well as other beneficial insects. This is one of the easiest plants to grow and is ideal for beginner gardeners.