Xeranthemum (Immortelle; Everlasting Flower)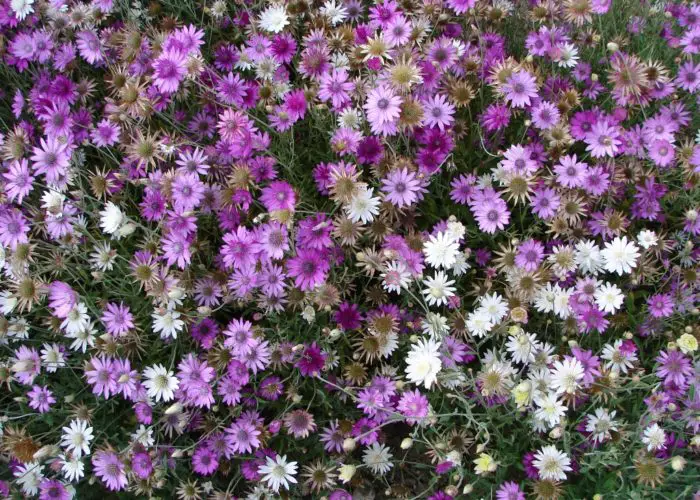 Xeranthemum is a genus of 6 species of annuals in the Asteraceae family, native to Mediterranean and southwestern Asia.
The members of this genus are known for their silvery foliage and colorful, daisy-like, papery flowers. They have alternate, undivided leaves and compact heads of small florets on long stalks.