Zephyranthes (Rain Lily; Fairy Lily)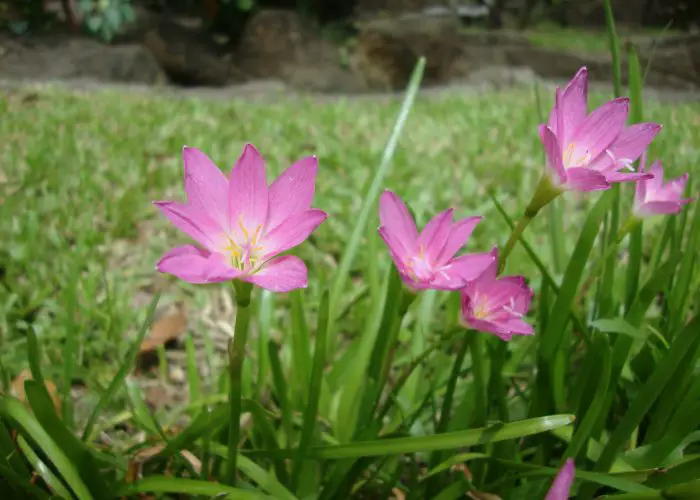 Zephyranthes is a genus of about 70 species of flowering plants, mostly perennials, in the Amaryllidaceae family. They are native to the southeastern United States, Central America and South America.
The species have grass-like foliage and erect flower stalks which support a star-shaped or funnel-shaped flower. These beautiful flowers range from yellow through pink to white and can fit in any garden. Some species have sweet fragrant flowers.