Mother's Day Flowers and Their Meanings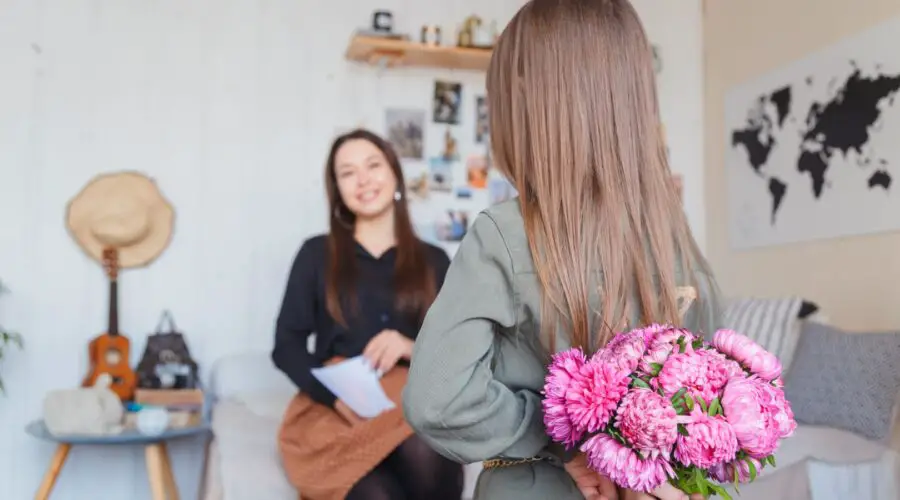 Mother's Day is a special day because mother is someone who takes care of us and always thinks about us and our future. Every mother loves her child to the moon and back, unconditionally till her last breath. A mother's love is borderless and will never end.
As Mother's Day approaches, we take some time to show our gratitude to our mothers and mother-figures who have raised us. No words are enough to express our gratitude towards them, so we gift them with respect and validation for their best practices in raising us. Finding the right Mother's Day gift to show how much you appreciate her is not always the easiest thing to do. When you need a perfect gift to give your mom, flowers are always a great choice. The ultimate Mother's Day gift is always appreciated and received with a smile.
Perfect Mother's Day Flowers
Mother's Day has different meanings and origins in various cultures. Around the world, Mother's Day is celebrated on different days, but most commonly in March and May. In major parts of the world, it is celebrated on the second Sunday of May.
There are many types of flowers that you can give to your mother on Mother's Day. Since different flowers have different meanings, make sure you choose wisely.
Here is a list of flowers that are perfect to send for Mother's Day, with their special meanings and symbolism:
Carnations
Carnations are known as the official Mother's Day flower, since they were a favorite of Ann Reeves Jarvis (1832-1905), a social activist who cared for wounded soldiers on both sides of the American Civil War and who started Mother's Day work clubs to teach local women how to care for their children by introducing sanitary practices in hopes of reducing infant mortality.
When she passed away, her daughter Anna Jarvis (1864-1948) honored her mother by fulfilling her dream of having a special day for mothers. In May 1908, Anna Jarvis organized a memorial to her mother at the Andrews Methodist Episcopal Church in Grafton, West Virginia, where her mother served as a Sunday school teacher. On May 10, 1908, in what is considered the first Mother's Day celebration, she gifted away 500 white Carnations to all the mothers in attendance at her mother's church. She arranged to offer her mother's favorite flower to those present in the church, creating a Mother's Day tradition which still survives.
During her life, she fought hard against anyone looking to profit from what she saw as a purely sentimental day.
In 1912, responding to an act of Congress, President Woodrow Wilson proclaimed Mother's Day as a national holiday in the USA to honor mothers.
White Carnations were the favorite flower of Anna Jarvis's mother, so it became the original flower of Mother's Day. They represent sweetness and purity of mother's love. White Carnations are typically used to symbolize remembrance for a mother who has passed away and is in heaven.
Pink Carnations symbolize pure love and affection, and stand for "always on my mind". It is believed that pink Carnations were the first flower to grow on the holy ground where the Virgin Mary's tears fell when she wept at Jesus' suffering, which is why they're said to represent a mother's eternal love. They are also considered the most significant flowers for Mother's Day.
Red Carnations mean deep admiration and love. Admire your mother for the contributions she has made in your life with red Carnations.
Tulips
Tulips are perfectly suited to the Mother's Day celebration as they usually bloom in spring. If your mom is a good-hearted person, Tulips are the best choice. As one of the most loved flowers, a bouquet of Tulips will be a wonderful gift for her.
Pink Tulips symbolize affection, happiness and caring, making them ideal to celebrate motherhood.
However, other colors are also acceptable. White Tulips symbolize purity, yellow Tulips represent cheerfulness and hope, while purple Tulips mean royalty and elegance.
Orchids
Bright, fresh Orchids make a thoughtful gift for any type of occasion, and Mother's Day is no exception. Orchids are beautiful and long-lasting, thus symbolizing a mother's love that can withstand any storm. There are over 25,000 species of Orchids that are officially recognized and even more hybrids, but no matter what species you looked at, Orchids are always exquisite.
Purple Orchids represent admiration and respect, so they will remind your mom that she is loved and appreciated.
Orchid varieties in shades of pink and white make meaningful choices for Mother's Day, too. Pink Orchids symbolize grace, love, joy and happiness, while white Orchids are a symbol of purity and humility.
Roses
Roses are one of the most popular flowers to give to someone you love. And if you're looking for the perfect flower to express your love for your mom on her special day, you might want to pick up a bouquet of Roses.
Traditionally seen as a symbol of love, Roses have a wide variety of meanings, depending on the color of the flower.
While red Roses are traditionally associated with romantic love, pink Roses are ideal for family members to express your warm feelings in a solemn manner. Some of the meanings attached to pink Roses include admiration, gratitude, appreciation and care.
Yellow Roses symbolize friendship and caring. If your mom is your best friend, make sure she knows it.
White Roses stand for pure and honest love. They symbolize the virtues of motherhood and family life. White Roses are a simple and nice gesture to show your mom she's special to you.
Orange Roses are used to send a message of enthusiasm. They can also mean "I am very proud of you".
Chrysanthemums
Chrysanthemums are also popular Mother's Day gifts, especially in Australia where they are known as "Mums". Other than having the word "mum" in their name, Chrysanthemums bloom in May just in time to celebrate Mother's Day! They are the perfect gift to show your mom how loyal, loving and trusting she is.
Chrysanthemums have different meanings across cultures and religions. They can symbolize fidelity, friendship, modesty, loyalty, devotion, cheerfulness, longevity, good spirits, happiness, joy and beauty.
When it comes to colors, white Chrysanthemums symbolize innocence and purity, but also loyalty and honesty, while yellow ones stand for friendship, happiness and joy.
Violet Chrysanthemums are a great choice whether you are looking for motivational fast recovery wishes or heartfelt get well wishes for your mom.
Lilies
Lilies for Mother's Day are a loving gift to bring joy to your mom on Mother's Day. Most commonly associated with funerals, Lilies are also popular for gifting purposes.
Red Lilies are a great way to express your love for your mom on Mother's Day.
Pink Lilies represent admiration and prosperity, and is quite often used as a symbol of motherhood.
White Lilies symbolize purity and virtue, while yellow ones symbolize gaiety, happiness and thankfulness.
Peonies
A bouquet of Peonies is a great gift for your mom to make her smile. It is considered a harbinger of happiness, but at the same time a special and exquisite gift. Peonies are very common and popular in the late spring and early summer in the United States, and have long enjoyed popularity in Asia where they have been grown for centuries.
In general, Peonies are used to send a message of prosperity, wealth and good fortune. They come in various colors so that you can pick the most appropriate one for your mom.
Red Peonies symbolize love, but also honor and respect at the same time, which is especially important in cultures like China and Japan where pride and honor are of great importance.
Pink Peonies are romantic flowers, but they are also perfect for cheerful occasions. They represent good luck, optimism and prosperity, which makes them an excellent gift for your mom in these difficult times.
White Peonies not only symbolize beauty, but also bashfulness and shame, making them ideal to express your heartfelt emotions if you want to apologize for something you said or did.