Camassia (Camas; Quamash)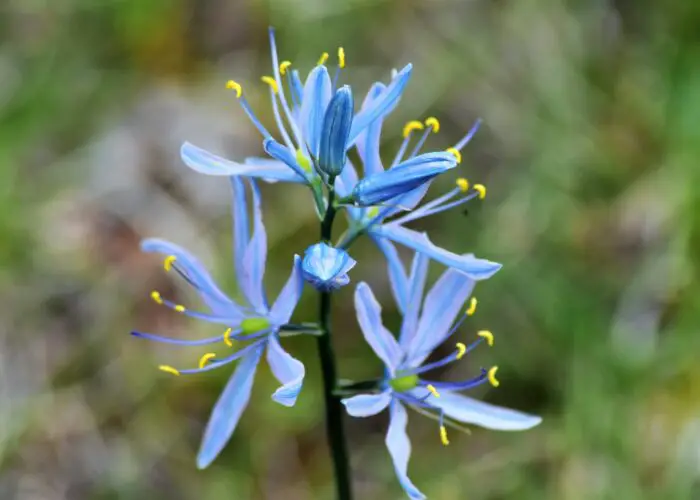 Camassia, commonly known as Camas or Quamash, is a genus of six species of flowering plants in the family Asparagaceae, native to North America.
These plants produce narrow linear leaves and striking blooms in spring and summer. The flowers are star-shaped with six petals that may be blue, purple or white, depending on the species. They are recognisable by their long stamens, giving them a magical look overall. They are gorgeous in beds and borders, but also good as cut flowers. Once planted, they will come back reliably year after year to brighten up your yard!