Ornithogalum (Star of Bethlehem)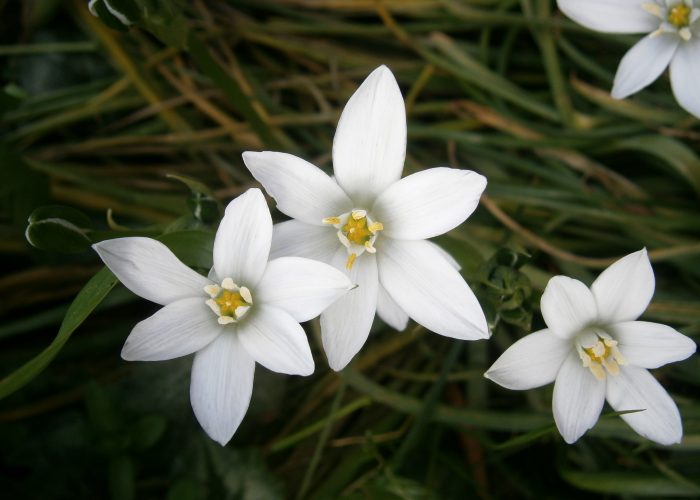 Ornithogalum, commonly known as Star of Bethlehem, is a genus of more than 150 species of bulbous perennials in the family Asparagaceae, native to Europe, Asia and southern Africa.
Small, star-shaped or cup-shaped flowers rise on long, brilliant green stems above the semi-erect, grass-like foliage. Plant them in containers, borders, wild gardens, rock gardens or open woodlands and they will surprise you with their amazing beauty and charm!