Hosta (Plantain Lily)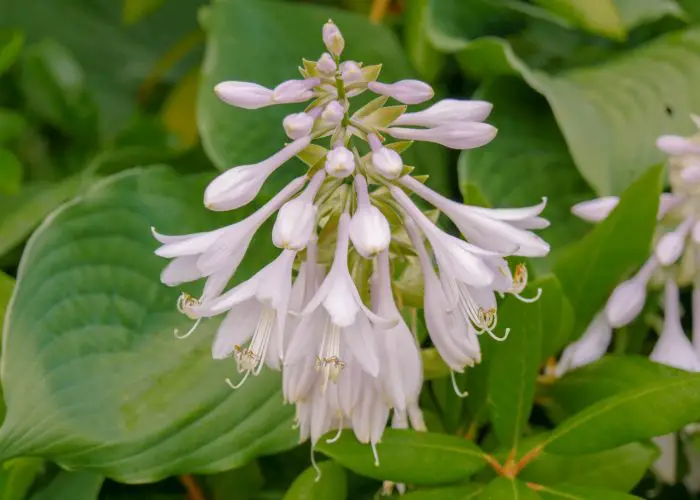 Hosta is a genus of about 30 species of perennials in the family Asparagaceae, native to northeast Asia.
These shade loving plants are widely known for their attractive and lush foliage in a variety of shapes, sizes and colors. Although they are generally grown for their foliage, their beautiful trumpet-shaped flowers will just add more charm. Hostas are much loved by bees and, occasionally, hummingbirds. They can turn a shady part of your yard into an elegant landscape!