Polygonatum (Solomon's Seal)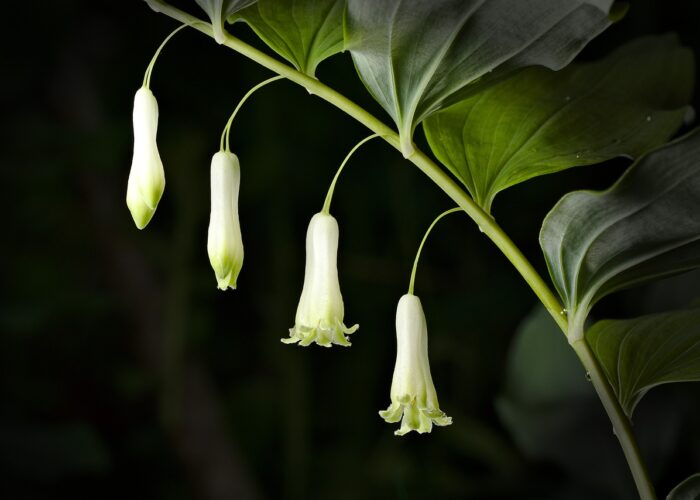 Polygonatum is a genus of about 70 species of flowering plants in the family Asparagaceae, distributed across the temperate regions of the Northern Hemisphere.
These shade-loving plants produce small, tubular flowers during spring and summer, followed by berries which turn dark blue in late summer. The flowers are pendulous and dangle from slender, arching stems. These are the plants that will add structure, motion and interest to woodland gardens or shady borders. In addition, the gorgeous berries will attract wildlife to your garden, such as hummingbirds and other feathered friends.