Echinacea (Coneflower)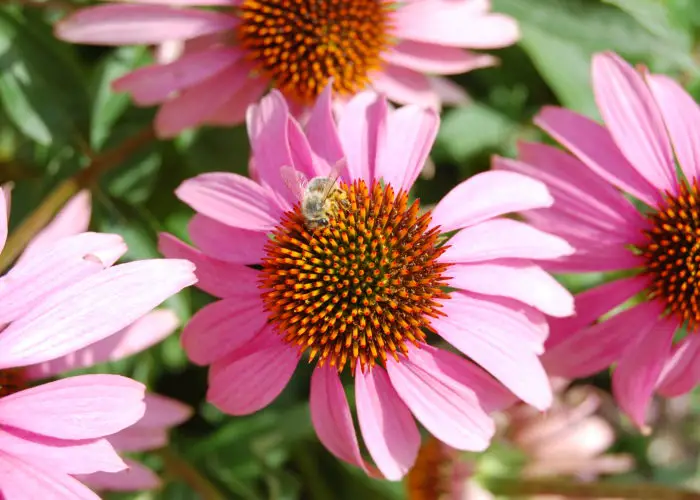 Echinacea is a genus of 9 species in the family Asteraceae, native to North America.
Echinacea, commonly called Coneflower, has attractive and colorful daisy-like flowers, with cone-shaped central disc surrounded by a ring of petal-like rays.
The plants have lance-shaped or oval-shaped dark green leaves and tall, slender, hairy stem that can reach up to 120 cm (4 ft) in height.
These perennials are easy to maintain once you know the secrets to meeting their needs. They are heat and drought tolerant and will attract birds and pollinators in your garden.