Gazania (Treasure Flower)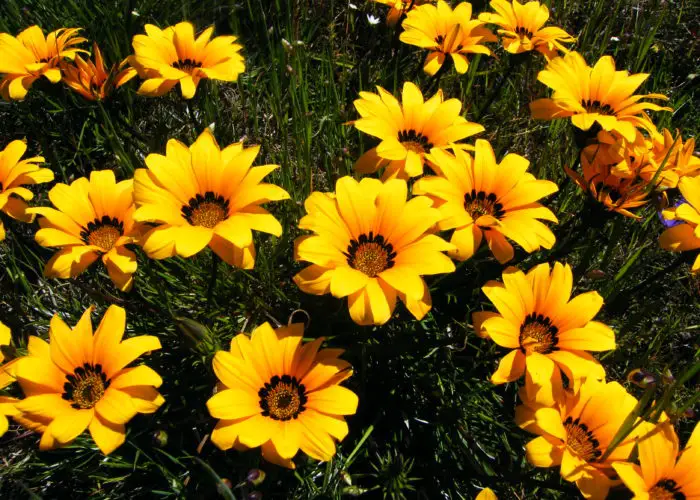 Gazania is a genus of about 20 species in the family Asteraceae, native to southern Africa.
Gardeners love them for their large, unique patterned, daisy-like flowers in a wide variety of colors. The blooms, as with all the members of the daisy family, are actually flower heads composed of disk florets at the centre. These plants are considered annuals in the cool climates, but in warmer climates they are short-lived perennials. They are vibrant, drought tolerant and easy to maintain. It is always such a delight when they pop into bloom!