Emilia (Tassel Flower)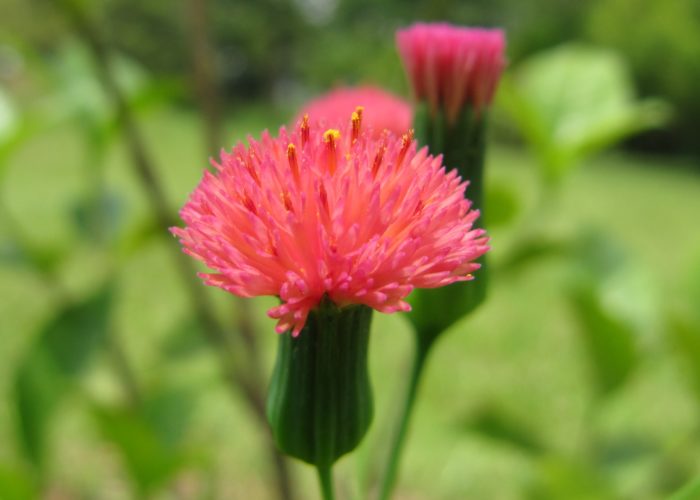 Emilia, also known as Tassel Flower, is a genus of more than 100 species in the family Asteraceae, distributed mainly in tropical regions of the Old World.
Emilia has bright, tassel-like flowers appearing on its slender stems in summer and early fall. The flowers come in shades of purple, red and orange and are great for container gardens and fresh cut flower arrangements.