Gaillardia (Blanket Flower)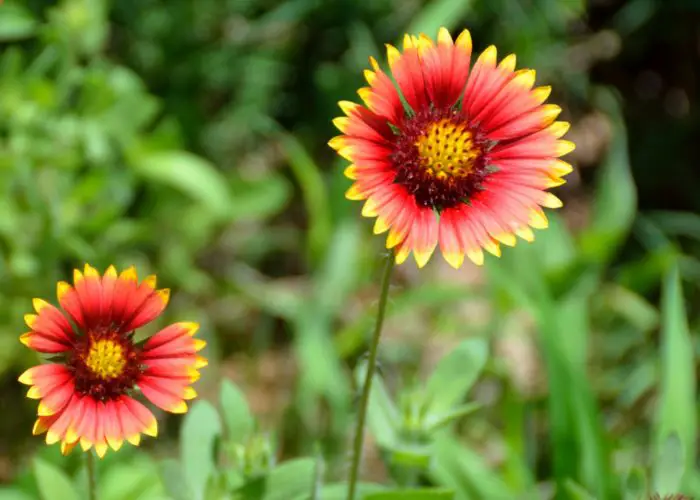 Gaillardia is a genus of about 25 species of mostly perennials in the family Asteraceae, native to Americas.
Gaillardia produces beautiful richly colored, daisy-like flowers. Each flower is composed of central disk florets surrounded by the colorful and much showier ray florets. The ray florets are usually flat, but tubular and trumpet shapes are also available. Gaillardias are valuable for their very long season of bloom. They are drought tolerant and easy to maintain. These sun-loving flowers will bloom continuously throughout the summer and fall and will add color and cheer to your garden!