Nepeta (Catmint; Catnip; Cataria)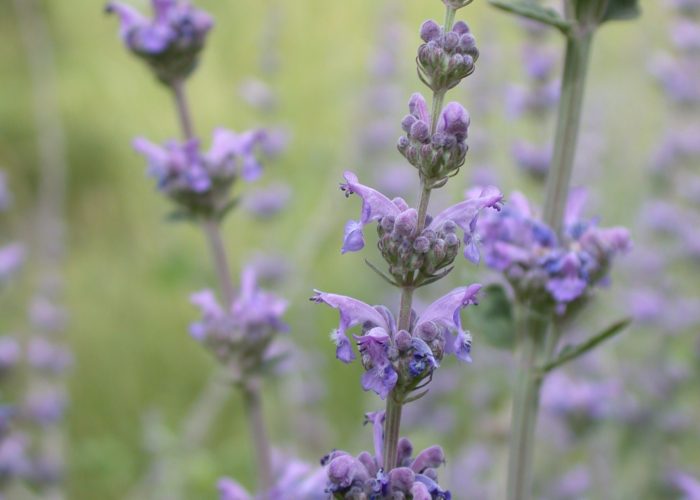 Nepeta, commonly known as Catmint, is a genus of about 250 species of flowering plants, native to Europe, Asia and Africa. Nepeta belongs to the Lamiaceae family, known for its aromatic members.
These long-lived, extremely versatile and easy-to-grow perennials make a great addition to your garden. Their aromatic, gray-green leaves and beautiful flowers look great in borders and rock gardens. Because of its self-sufficiency and lack of problems, Nepeta is a good choice for beginner gardeners.