Clerodendrum (Glorybower; Bagflower)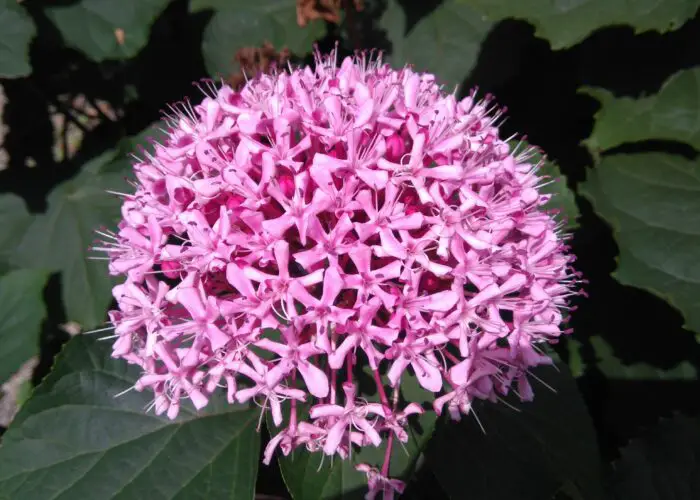 Clerodendrum, also known as Glorybower, is a large genus of more that 300 species of flowering plants in the family Lamiaceae, native to tropical and subtropical areas of the world. The genus includes shrubs, trees and climbers.
These plants come in various sizes, shapes and colors. They usually have large leaves and showy, brightly colored flowers that are fragrant in some species. Many species are cultivated for their colorful fruits and beautiful flowers that emerge in clusters. They make a great feature when planted in flower beds or borders.